The largest rocket element NASA has ever built, the core stage of NASA's Space Launch System (SLS) rocket, fired its four RS-25 engines for 8 minutes and 19 seconds at NASA's Stennis Space Center near Bay St. Louis, Mississippi. The successful test, known as a hot fire, is a critical milestone ahead of the agency's Artemis I mission, which will send an uncrewed Orion spacecraft on a test flight around the Moon and back to Earth, paving the way for future Artemis missions with astronauts.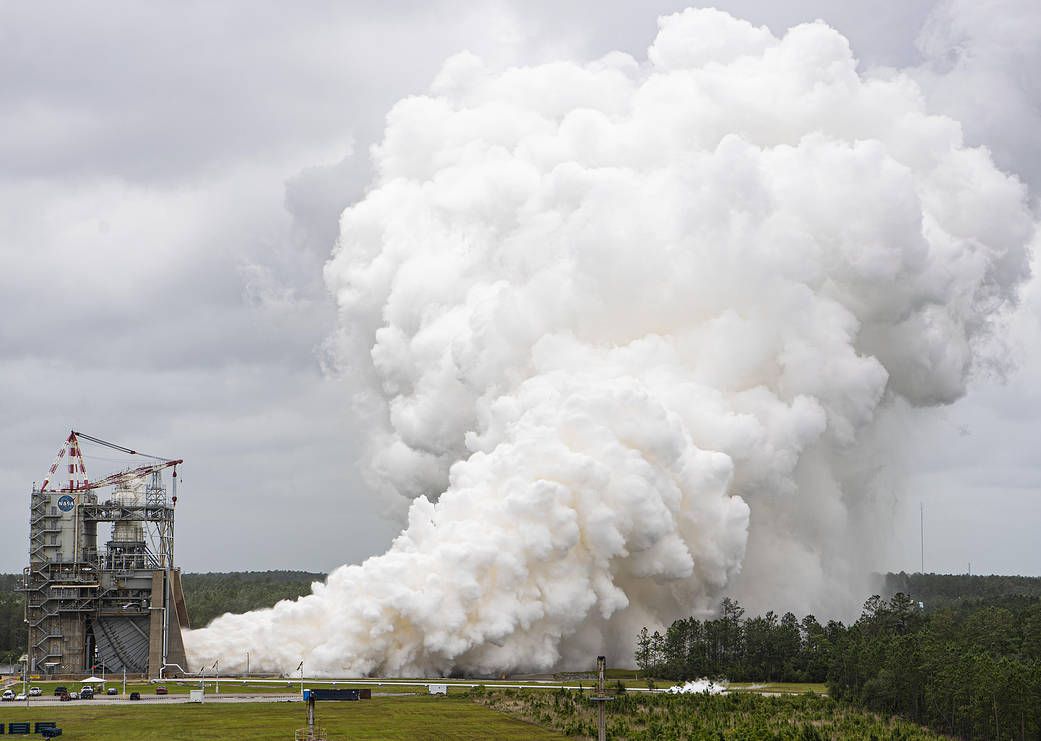 We are proud of our contribution to @NASA_Orion and excited to see progress toward the first #Artemis launch!! #MadeinAmerica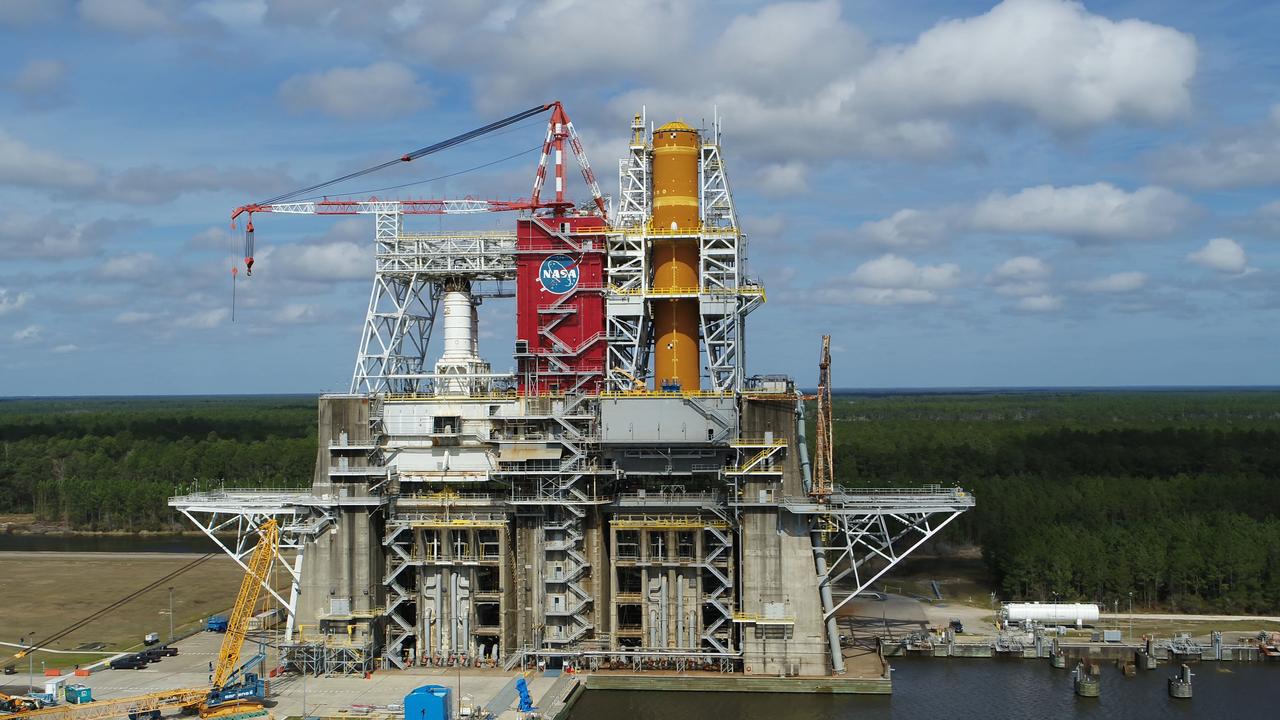 MRI and MS 150
MRI will be participating in the 2020 MS 150.  The dates are May 2nd and 3rd.  Day 1 will be Houston to LaGrange and Day 2 will be LaGrange to Kyle Field at the Texas A&M University, College Station.  We ride to raise money for services and research aimed at helping people affected by Multiple Scerloses live their best lives as we try to end MS forever!  Last year Team MRI raised over $6,000 in donations to support the flight against MS.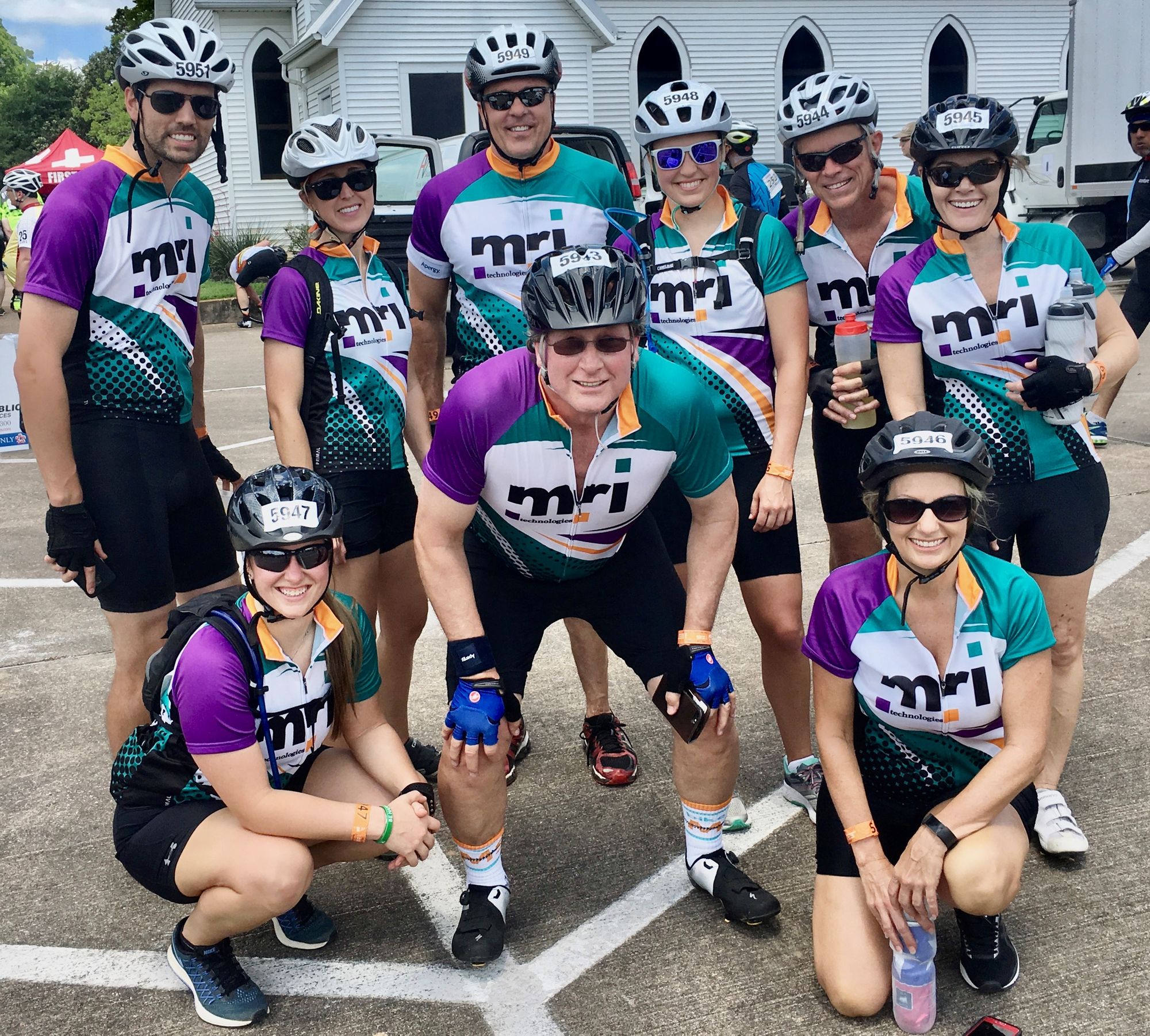 Interfaith Caring Ministries Senior Care Package
With the help of generous MRI employee donations, MRI was able to create 60 care packages for ICM to distribute to their home care seniors in the Clear Lake area.  ICM distributed these during their 2019 holiday visits.
MRI is now building space hardware!
In partnership with Collins Aerospace, MRI Technologies has been contracted to build a light weight space suite mockup for ISS training purposes.  Collins Aerospace has recognized the value of MRI's flexibility and experienced employee base.  the MRI Team brings an assortment of skills to the project including design, fabrication, assembly, painting, testing, project management, purchasing, logistics and shipping.  The team includes Pete Canga, Danny McFarlin, Anthony Maldonado, and Jim McLaughlin.
United Way Undercover Drive - August 2019
MRI employees donated a total of 456 pieces of socks and underwear, MRI contributed 500, making the total donation from MRI 956 items.  All socks and undies were distributed to kids across our community through United Way partner organizations, just in time for back-to-school.
MRI is the Lockheed Martin Space 2019 Outstanding Small Business Award recipient.
MRI has supported the Orion Program as an IDIQ subcontractor for over 12 years.  MRI employees work on mission critical task orders for Software, Stress Analysis and Telecommunications Engineering.  As stated by Rick Smith, Lockheed Martin Vice President of Global Supply Chain Management: "Your team consistently provides outstanding work, both technically and in managing our contracts.  Your pool of candidates is highly rated, your data reporting practices excellent and we appreciate your ability to respond quickly with new requirements."
NASA Space Flight Awareness Supplier Award 2017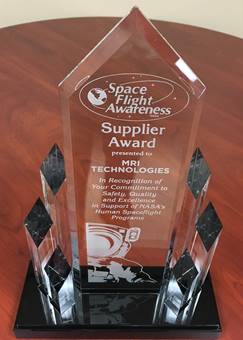 MRI Technologies is pleased to announce that NASA has awarded MRI the agency's Space Flight Awareness Award for 2017. This annual award honors outstanding performance by hardware, software, or service suppliers who support NASA human spaceflight programs. Awardees are chosen based on their production of high-quality products, excellent technical and cost performance and adherence to schedules.
MRI Technologies Earns AS9100 Certification for Quality Services and Product
MRI demonstrates continued commitment to high quality standards and processes for aerospace services and deliverables
MRI Technologies, a leading engineering services provider, has been certified to the AS9100D, EN 9100D:2016, JISQ 9100:2016 and ISO 9001:2015 revision at their Houston, Texas facility. This certification to the international aerospace quality standard signifies MRI's ongoing commitment to meeting and exceeding increasingly stringent industry requirements for aerospace related services and deliverables.
Adding AS9100 certification strengthens MRI's competitive position and standardizes quality processes across the organization. AS9100 is the international quality management system standard for the Aircraft, Space and Defense (AS&D) industry and AS9100 Rev. D is the most current standard. The standard provides suppliers with a comprehensive quality system for providing safe and reliable services. AS9100 is managed by the International Aerospace Quality Group (IAQG) and based upon ISO 9001.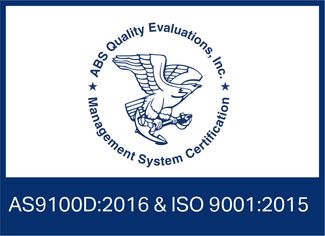 According to MRI's CEO Deborah Kropp, "Adding the AS9100 certification is a testament to MRI's commitment to quality to our customers, but is especially important for our clients in the Aerospace market. MRI has always been diligent about its quality management systems and this certification reflects our continuous efforts to ensure our process-oriented approach will meet and exceed our customers' rigorous quality requirements."
Emerging Leaders
MRI CEO, Debbie Kropp, recently completed the U.S. Small Business Administration (SBA) Emerging Leaders program. The SBA Emerging Leaders Initiative is a federal training initiative that specifically focuses on executives of businesses poised for growth in historically challenged communities. The program provides the organizational framework and resource network required to build sustainable business and promote the economic development within urban communities. SBA's outreach has resulted in entrepreneurial success that generates new jobs, attracts investment, and provides a more sustainable economic base. The program incorporates a curriculum that is research-based and nationally scalable, enabling MRI to engage in focused development and expansion strategies, including options for accessing new capital and securing government contracts.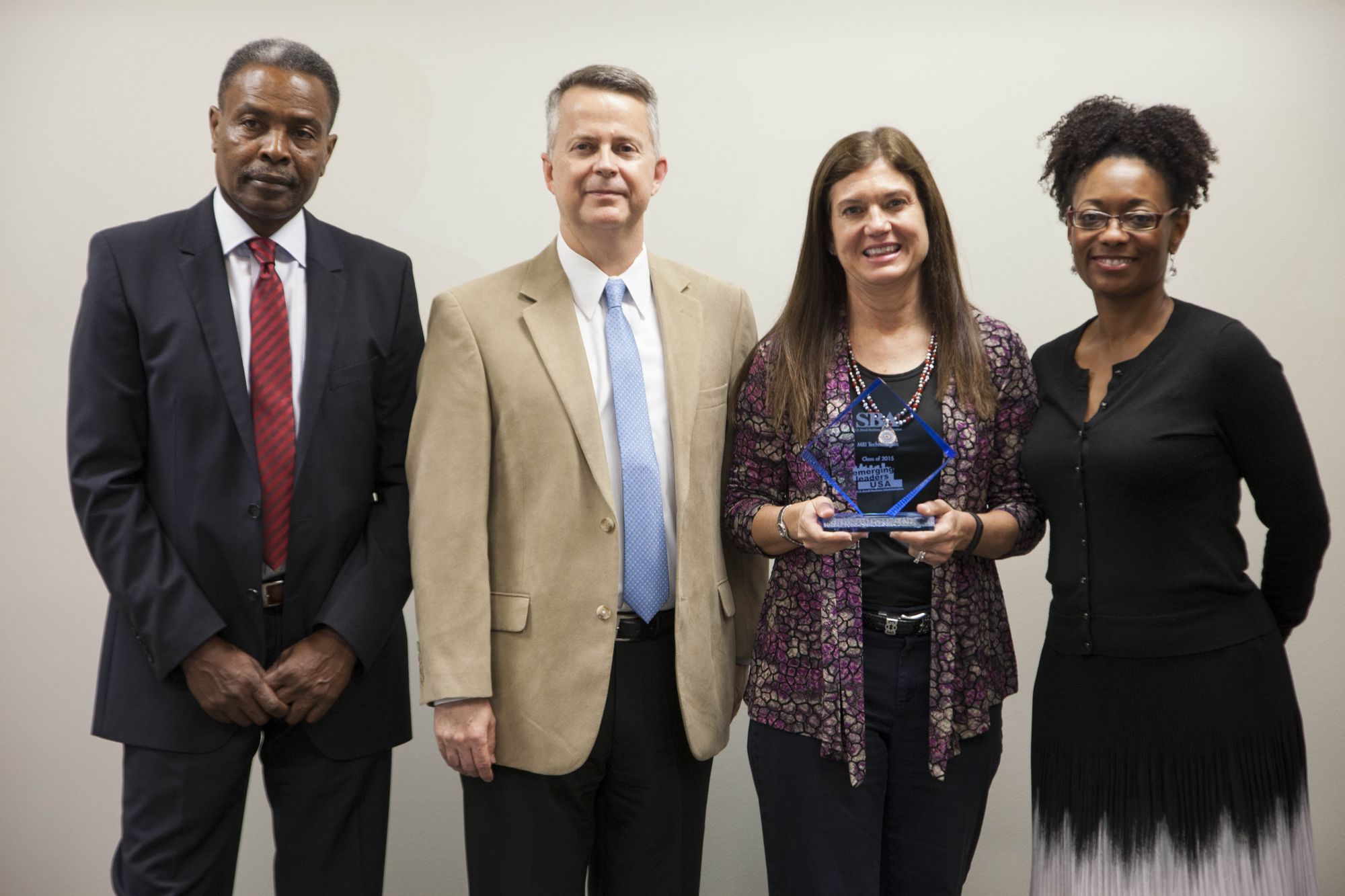 Mentor Protégé Award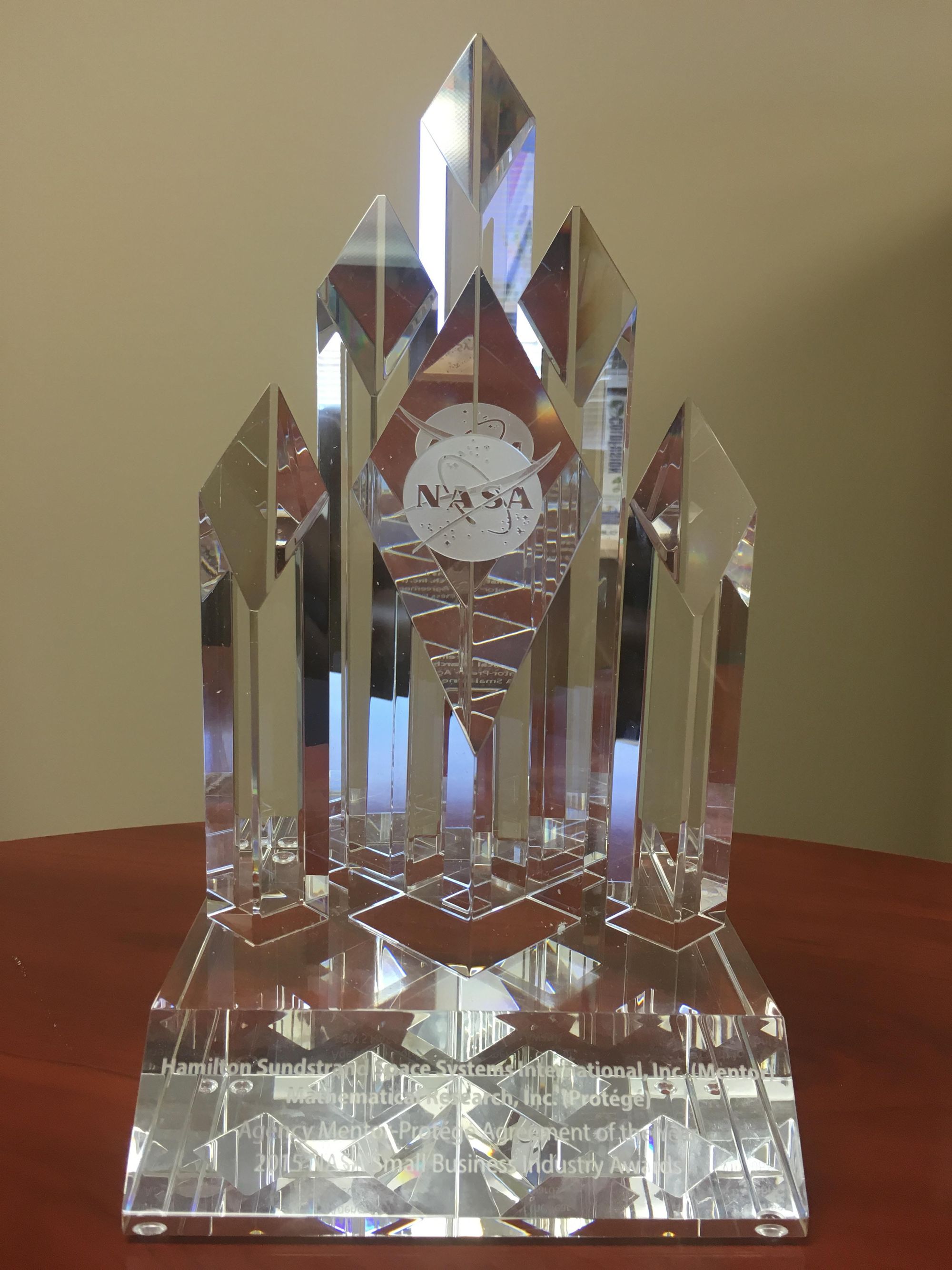 MRI Technologies is pleased to announce that it was recently awarded, as the first recipient of, NASA's new Mentor-Protégé Agreement of the Year award. The honor was bestowed upon the company and its Mentor, Hamilton Sundstrand Space Systems International, Inc., at a ceremony in March. MRI is especially appreciative of receiving this award. As a small successful business with longstanding processes in place it can be difficult to make infrastructure changes. With the NASA Mentor-Protégé and overwhelming support from Hamilton Sundstrand, MRI was able to create better processes, improve internal systems, and implement AS9100 quality management standards, ultimately resulting in lower costs for its customers. According to MRI CEO, Debbie Kropp, "Participating in a mentor-protégé program makes the industry better, and allows us all to provide better service to the Government."
MRI Employee, David Ni, receives the NASA JSC TOP 10 Award
David was awarded the NASA JSC TOP 10 Award for the Real-Time Tracking System Using Ultra-Wideband RF Signals. Congratulations to David on being part of the 2014 TOP 100 NASA Technologies!
MRI Logo goes Zero G
The MRI logo went zero-g recently on a flight during NASA flight week in September. The Microgravity Multi-Phase Flow Experiment For Suborbital Testing (MFEST) was flown during the flight. This project is supported by MRI employee Karen Spears. The primary objective of MFEST is to conduct a pathfinder, suborbital flight experiment that focuses on two-phase fluid flow and separator operations through a representative launch, suborbital, and entry profile.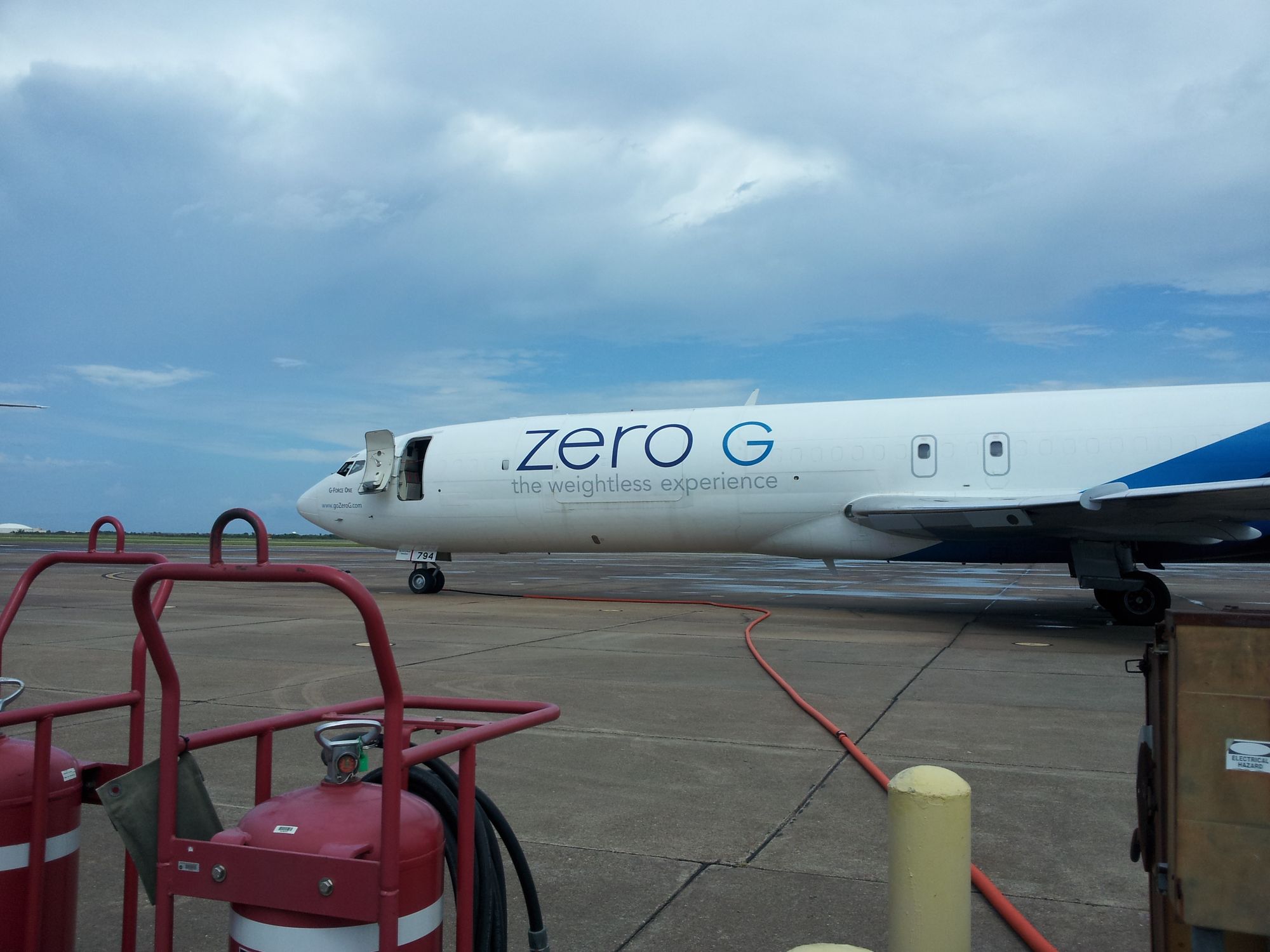 Awards